Aluminium garden partitions with integrated photovoltaics are a type of outdoor structure that combines the functionality of a garden partition with the energy production capabilities of solar panels. These partitions are made of aluminium, a lightweight and durable material that is commonly used in outdoor applications.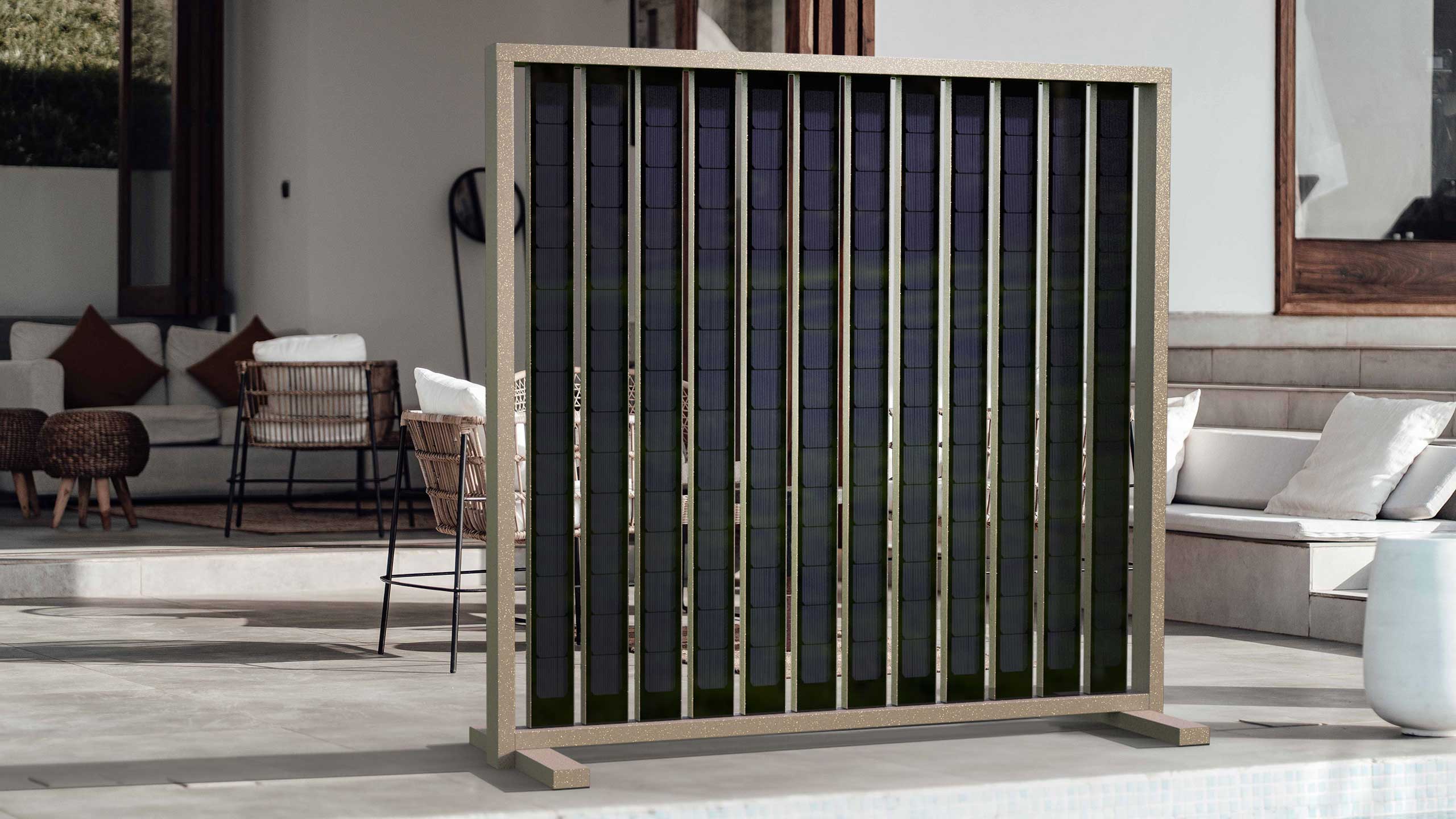 Horizontal aluminium slats provide a perfect shelter from sunny days. In addition, the shutter will add privacy and the integrated lighting will make every evening meeting in the garden more pleasant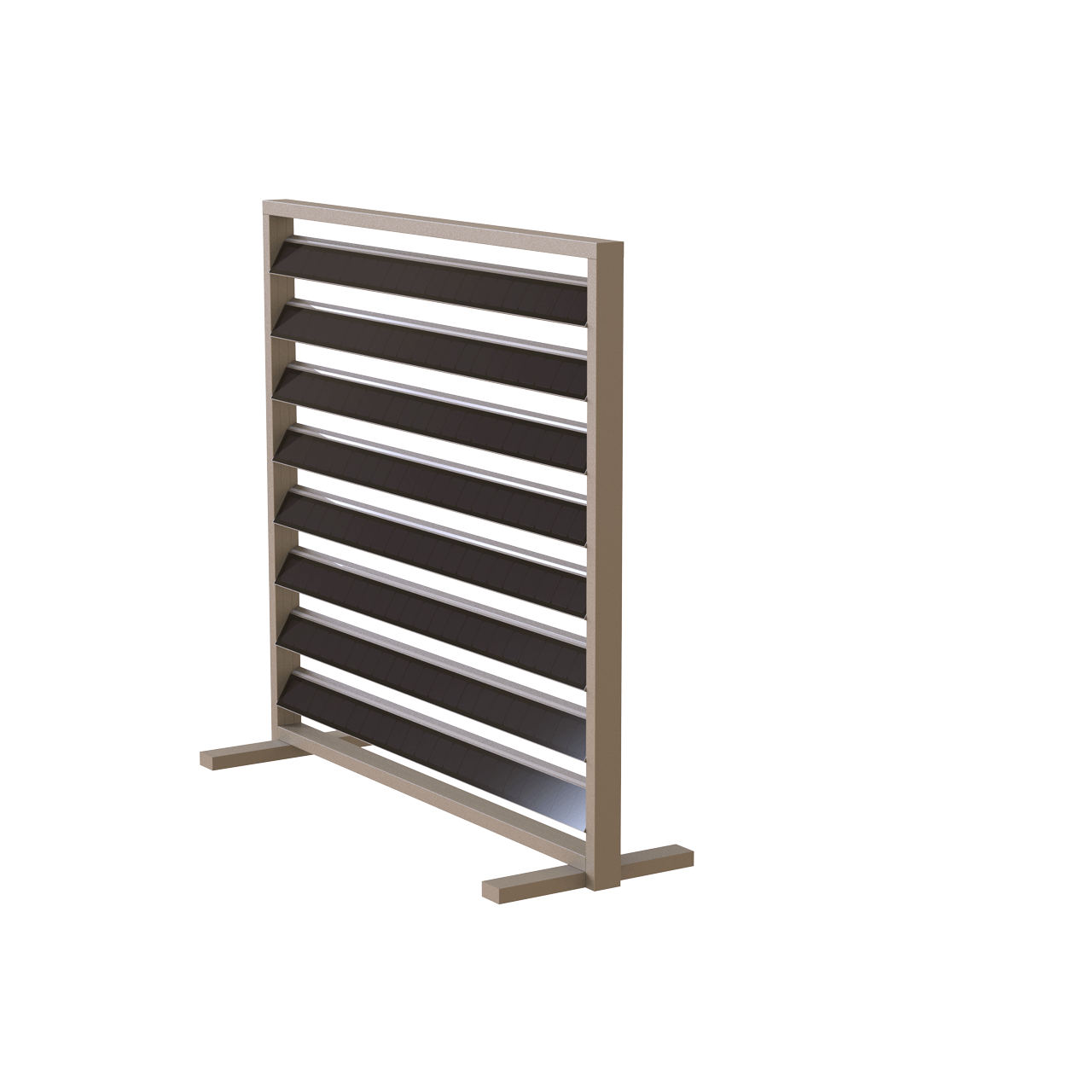 Horizontal panels with integrated photovoltaics, apart from the standard function, can produce electricity for lighting, garden sound system or for charging devices.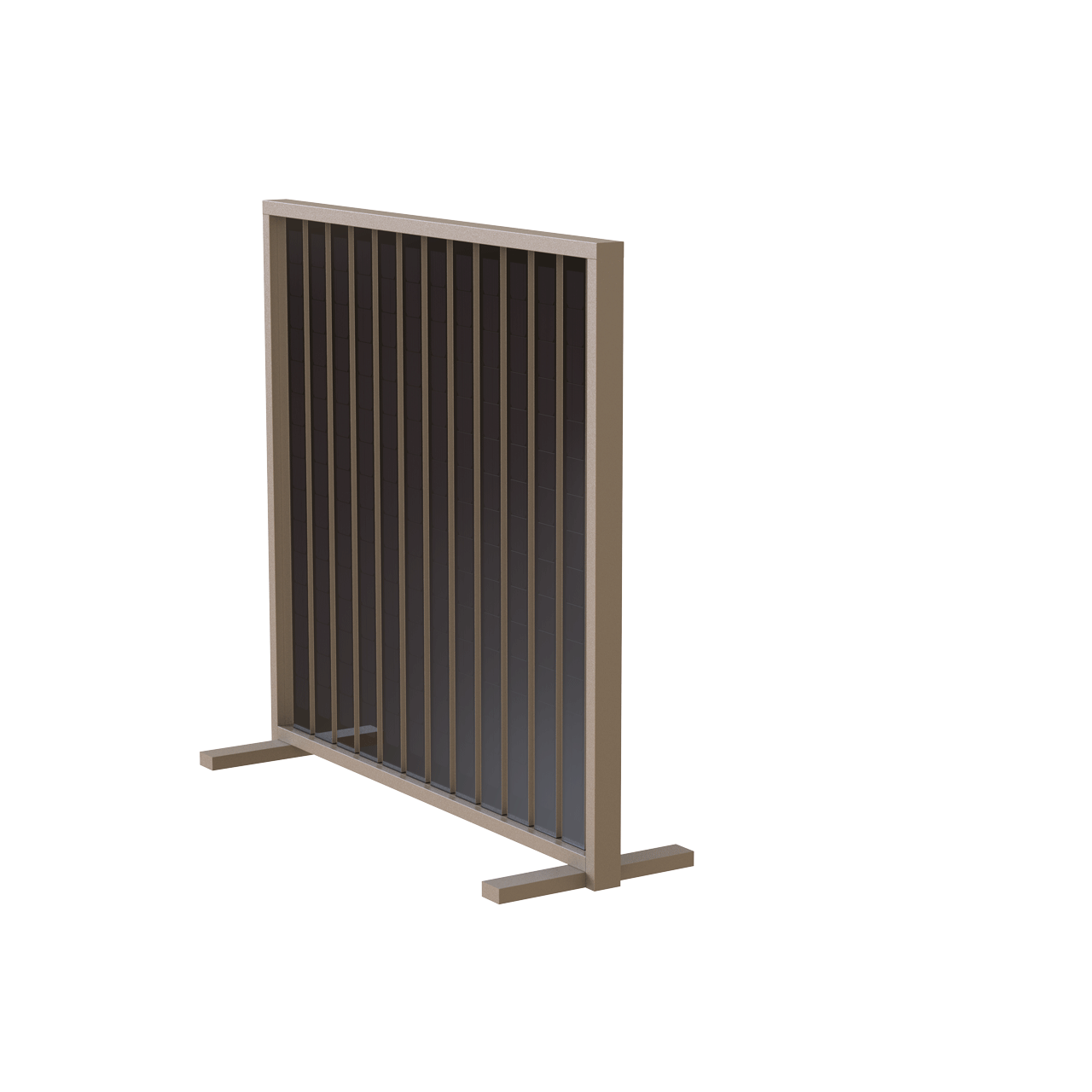 The vertical arrangement of the slats will make the panels better cover us at an angle. The vertical variant can be ordered both in the photovoltaic and aluminum versions.
Easy and self-assembly thanks to integrated components.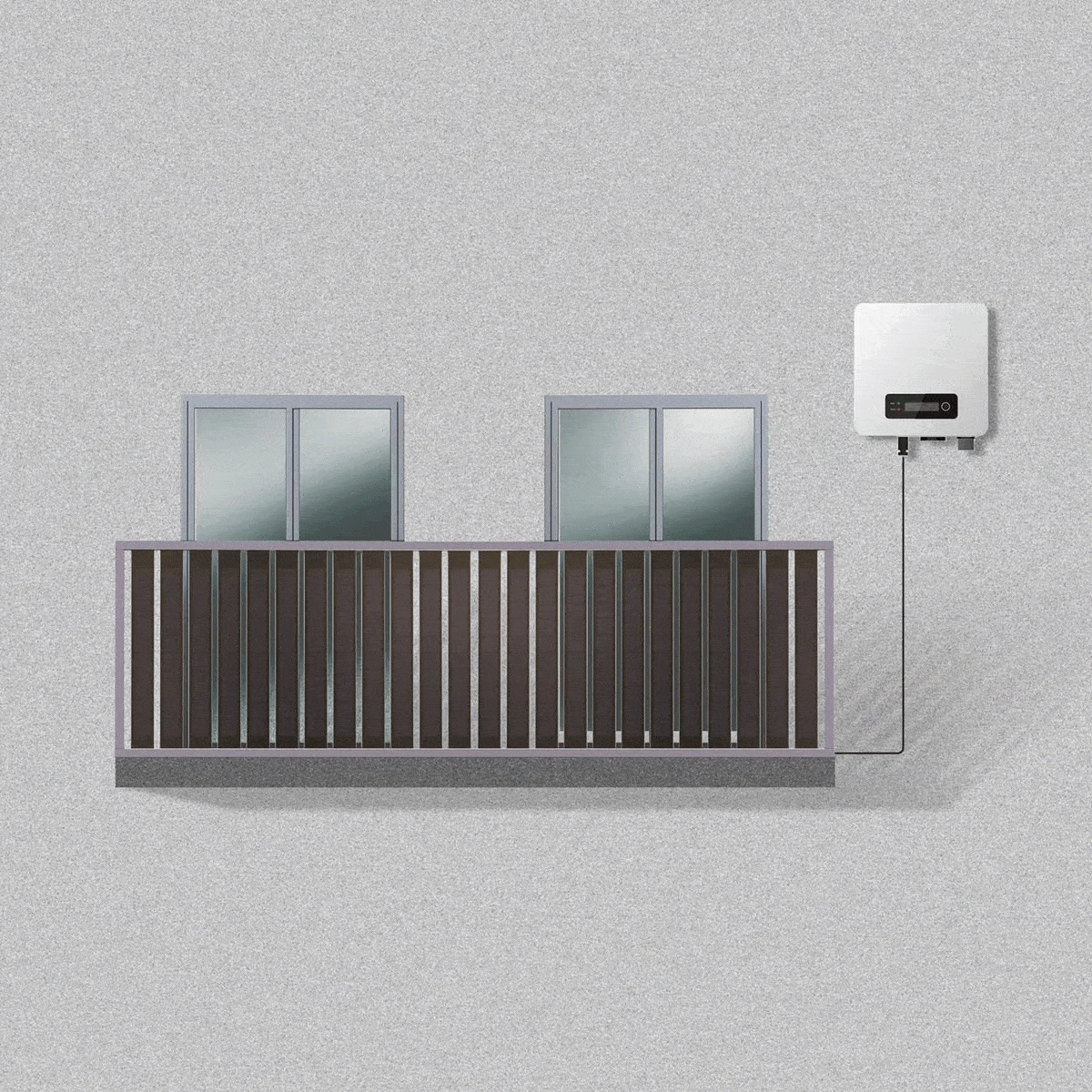 An ecological and well-designed solution. Integrated photovoltaics in the garden partitions is an alternative to traditional panels.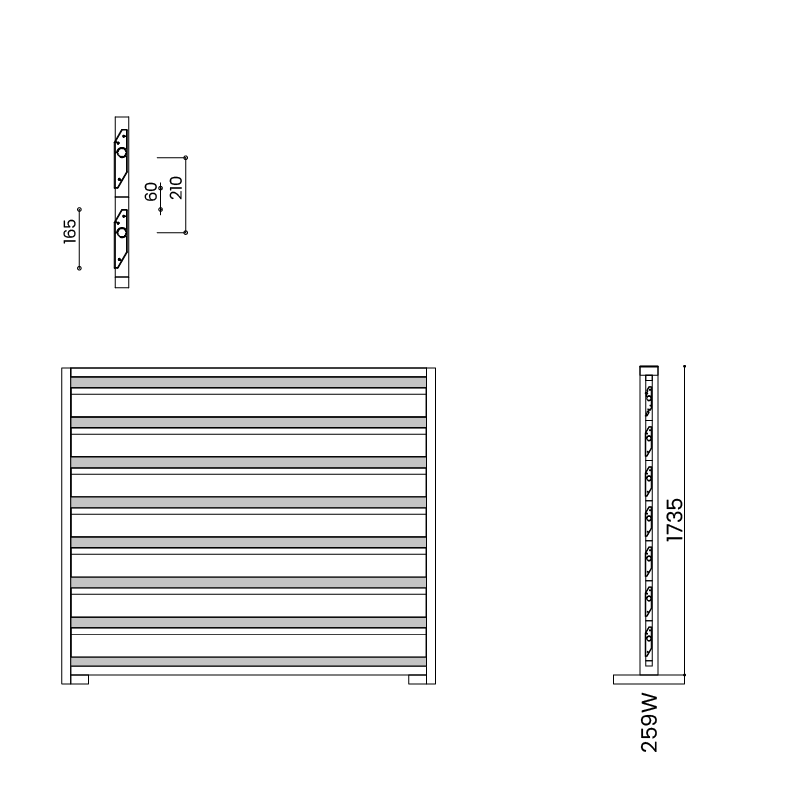 Main material - Aluminium
Distance between slats - 60mm
Working conditions -20 °C to + 40 °C
PV panels - high permeability glass​
LED lighting - in the upper lamella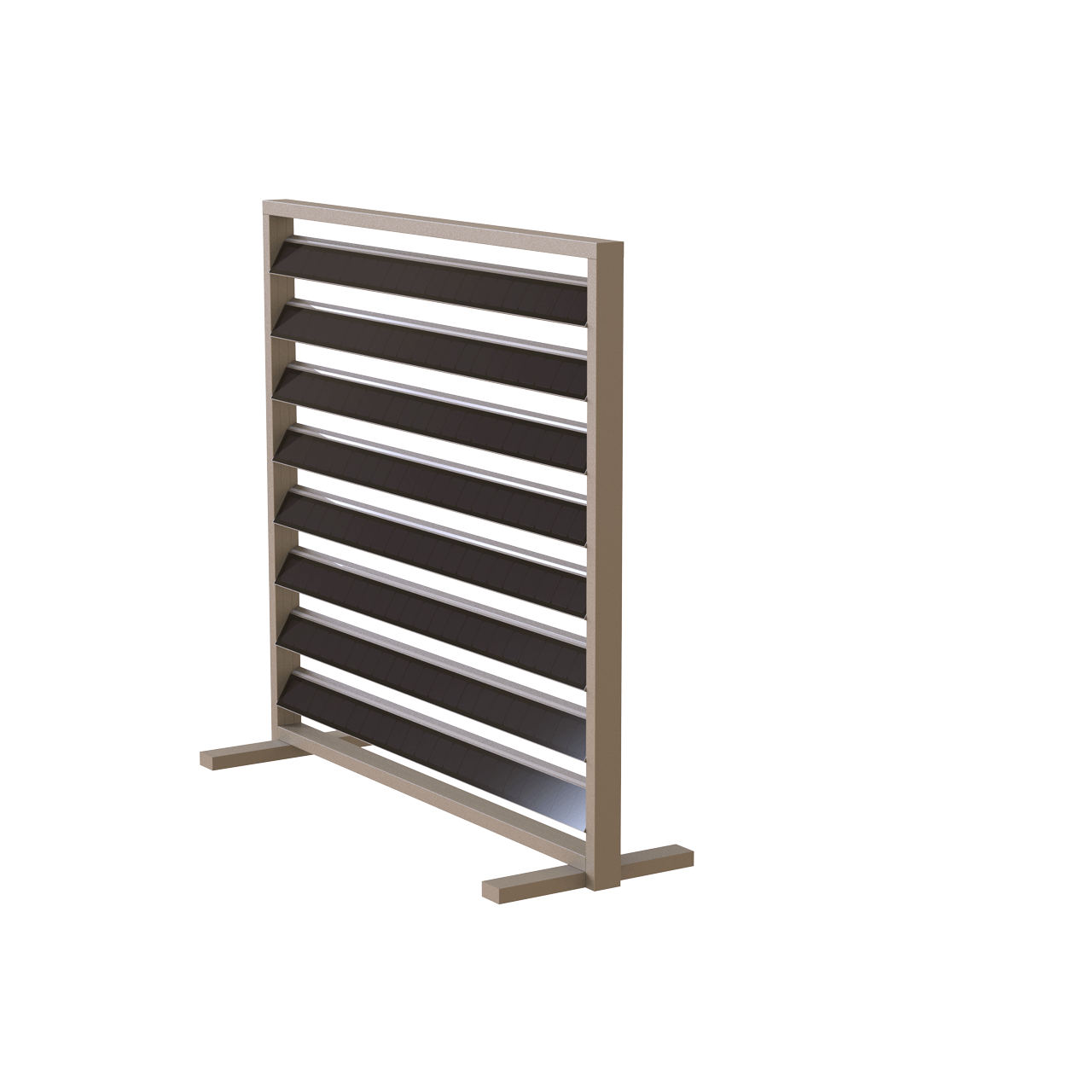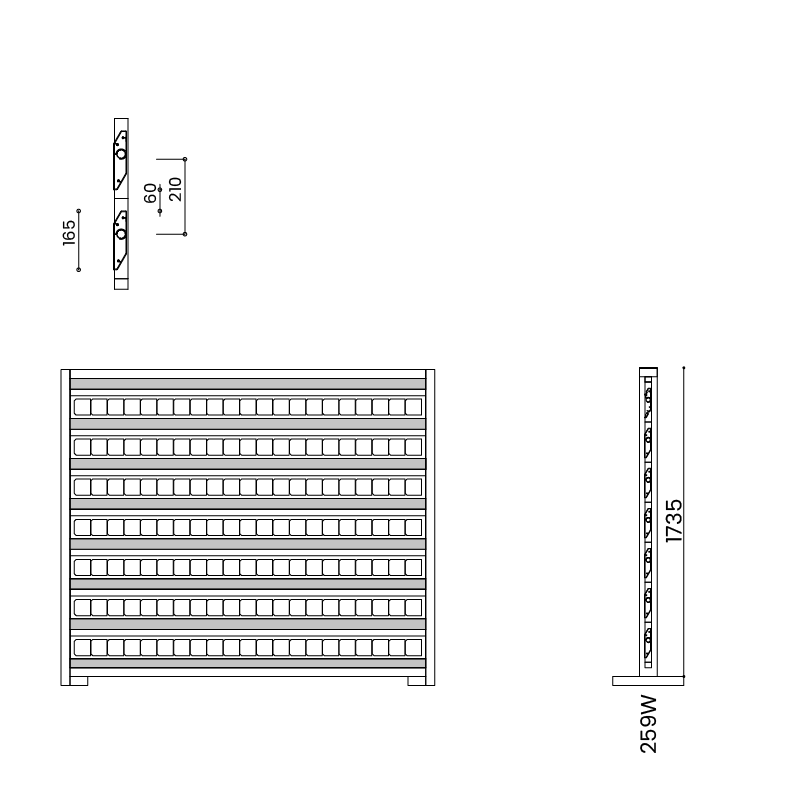 Main material - Aluminium
Distance between slats - none
Working conditions -20 °C to + 40 °C
PV panels - high permeability glass​
LED lighting - in the upper lamella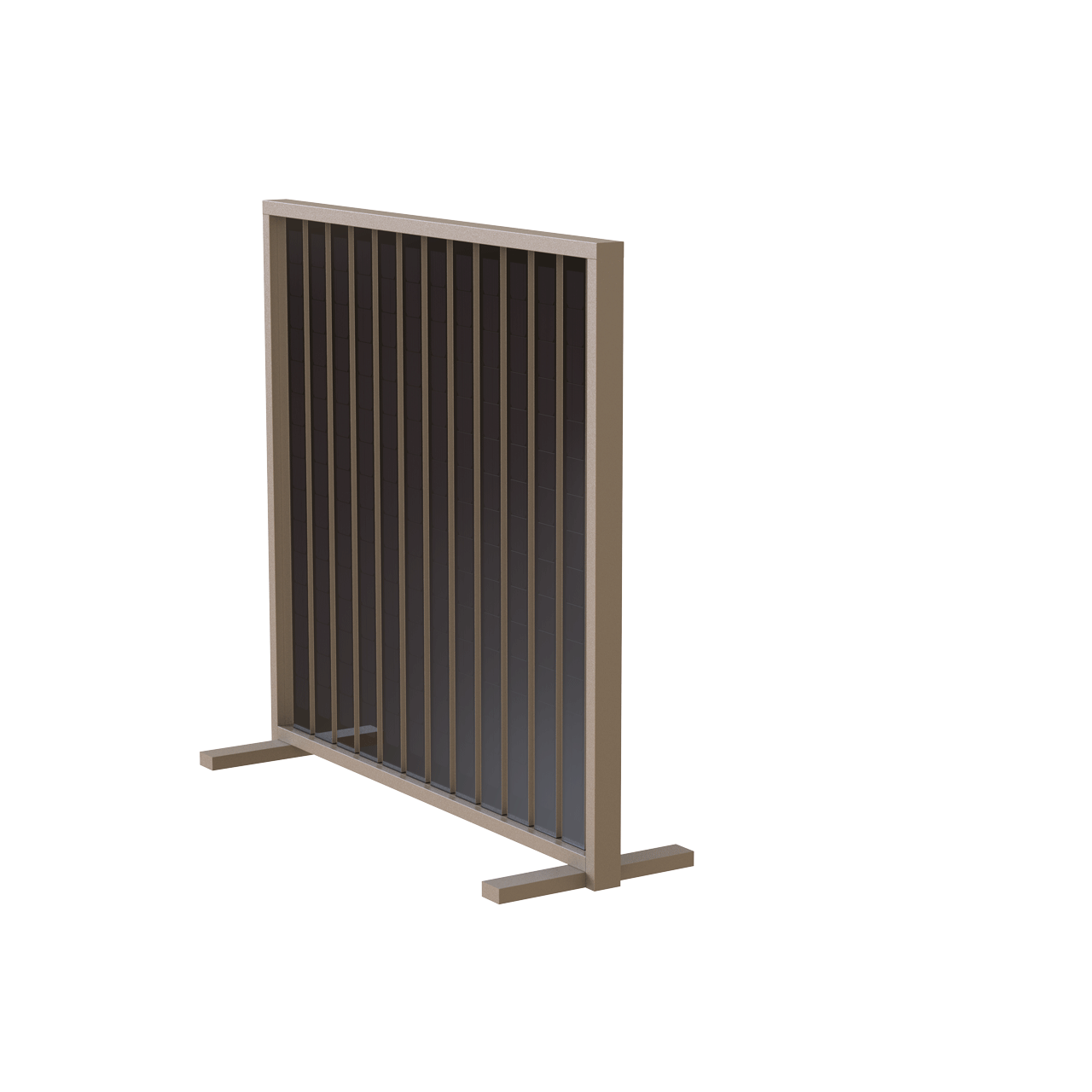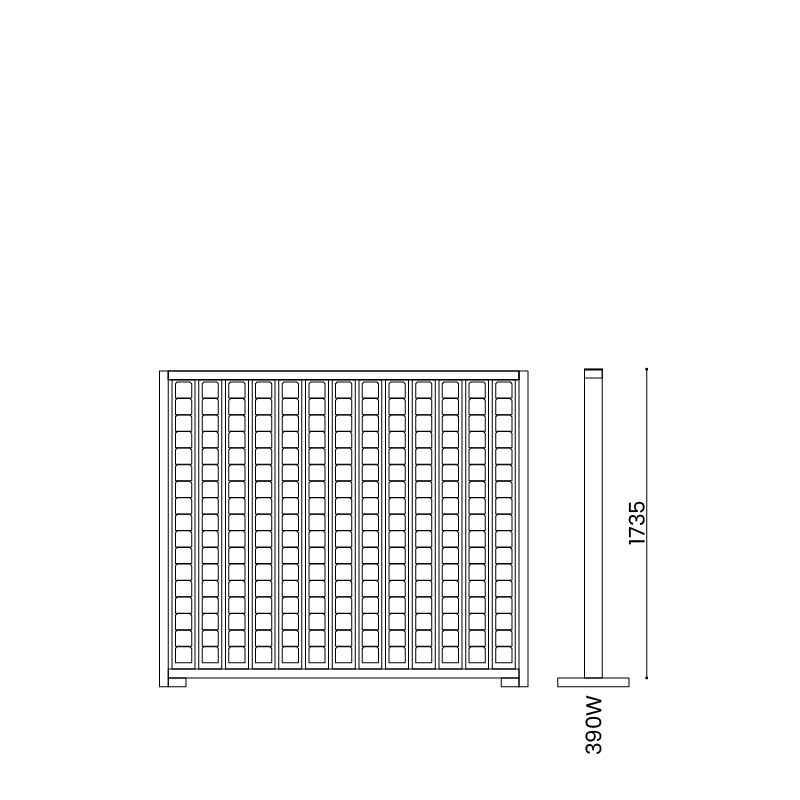 Main material - Aluminium
Distance between slats - 20mm
Working conditions -20 °C to + 40 °C
PV panels - high permeability glass​
LED lighting - vertical posts