Aluminium garden table with integrated photovoltaics is a stylish and practical addition to any outdoor space, providing both functional and environmental benefits. Enovio garden tables are a great choice for eco-conscious homeowners who want to reduce their environmental impact and save money on energy costs. They can be used in a variety of outdoor settings, from patios and decks to gardens and poolside areas. They are also durable and weather-resistant, making them a practical choice for outdoor use.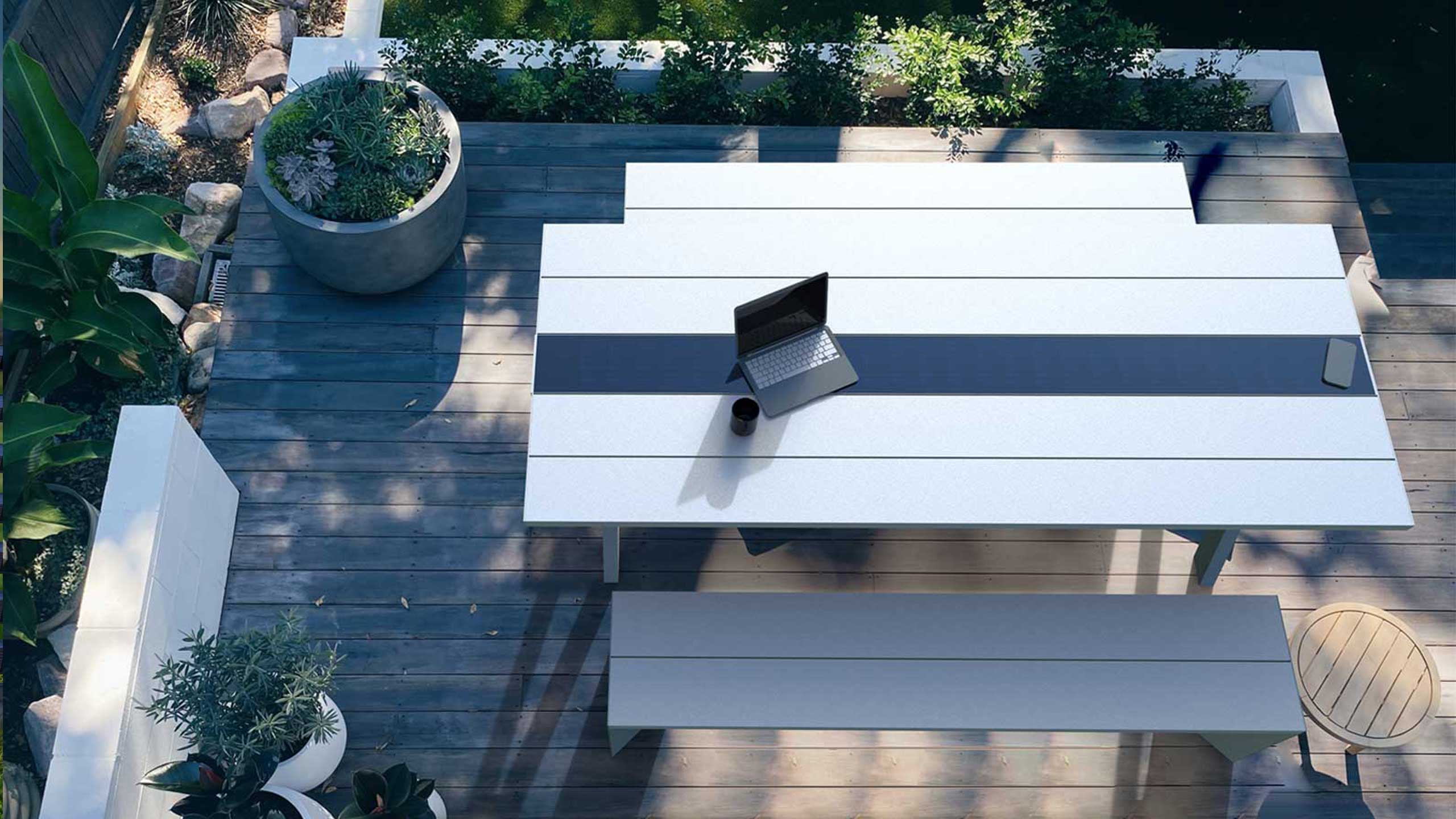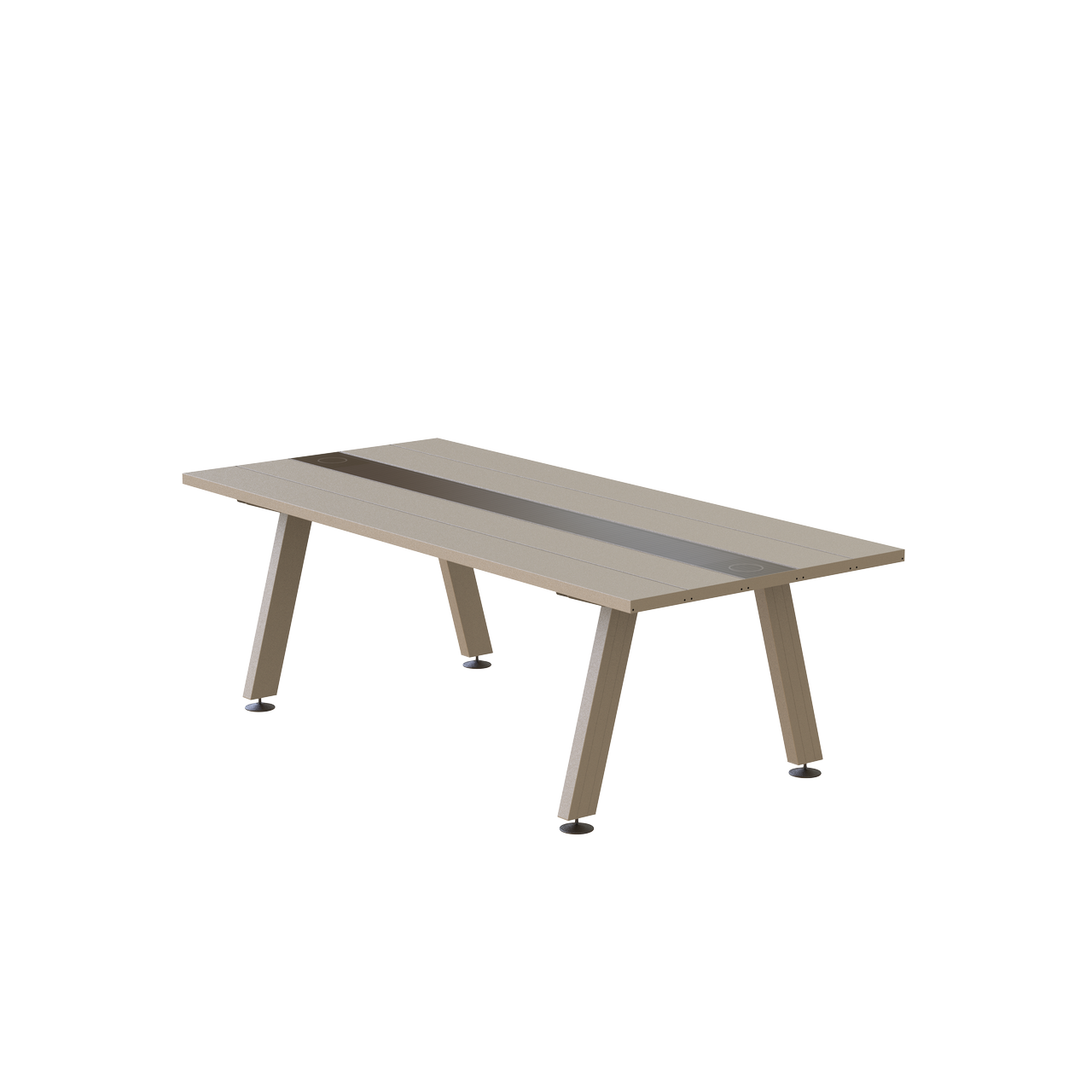 The classic and simple look of the table makes it a perfect match for private and commercial buildings.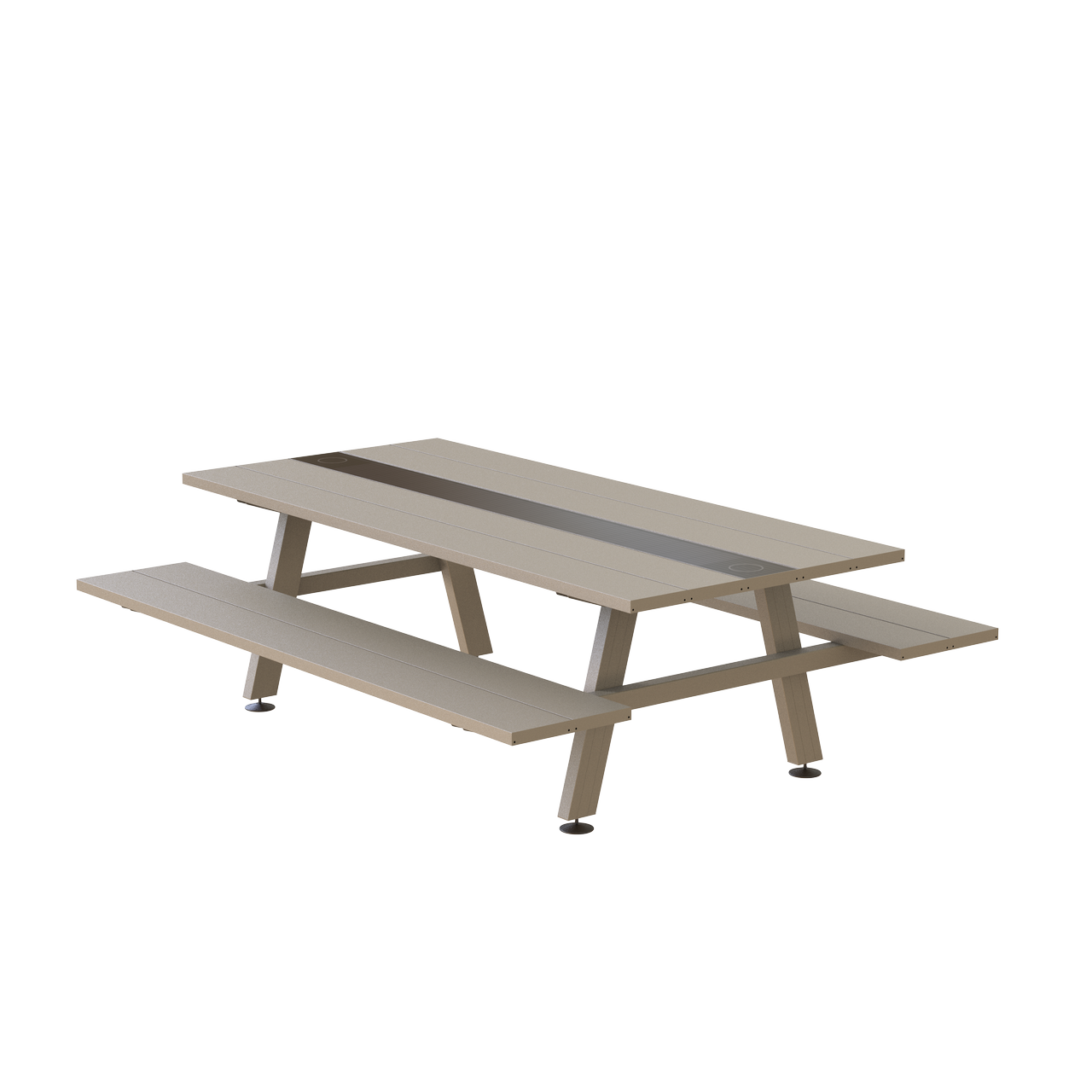 The vertical arrangement of the slats will make the panels better cover us at an angle. The vertical variant can be ordered both in the photovoltaic and aluminum versions.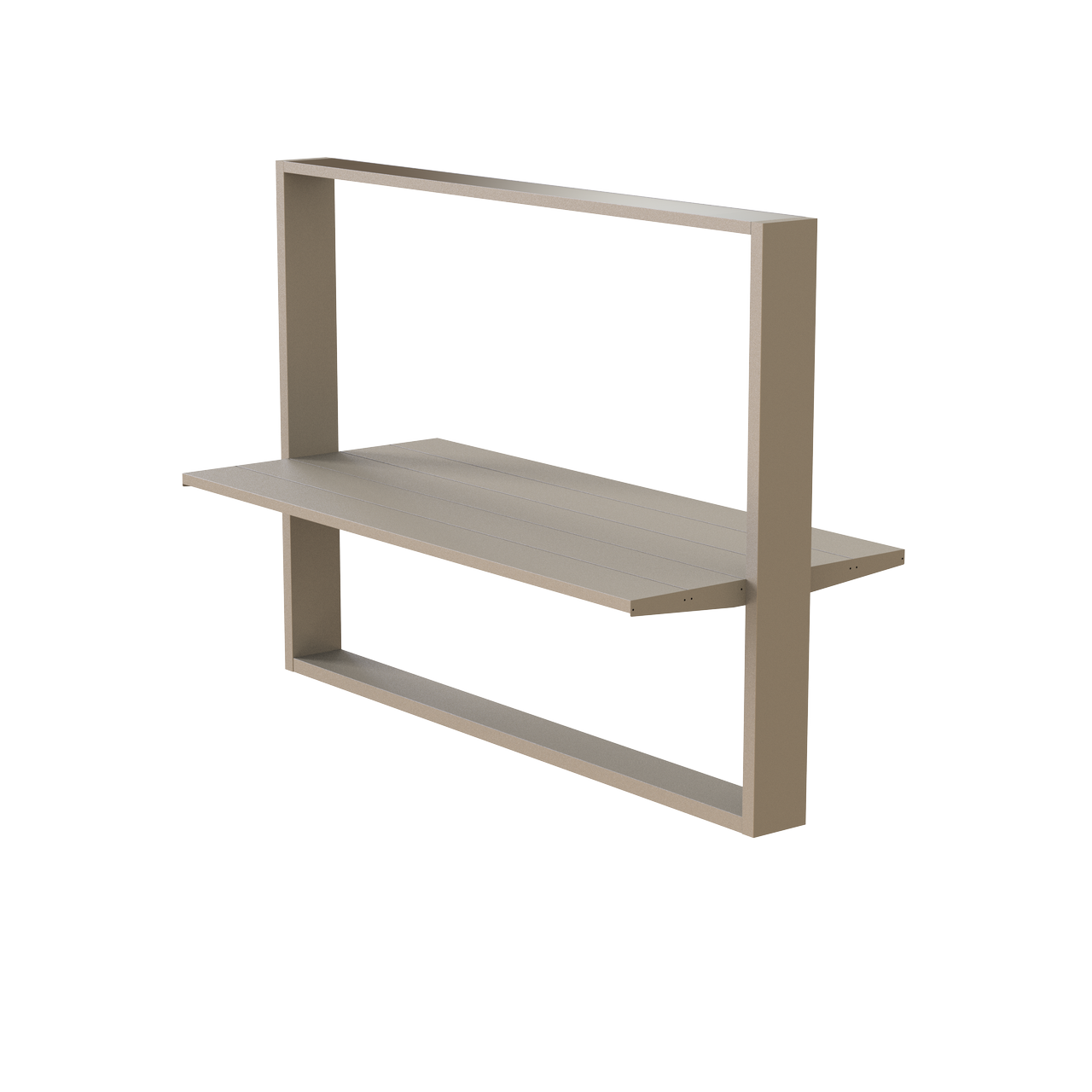 The type I table is a frame structure that has a built-in photovoltaic panel on top. The tabletop is fully functional and the frame additionally illuminates the surface. The table needs to be anchored to the ground.
Easy and self-assembly thanks to integrated components.
Enovio photovoltaic tables are suitable for self-assembly. The photovoltaic panel and chargers and electronics are enclosed in a finished housing.
With integrated LED lighting, the photovoltaic garden table can be used even after the sun sets. This makes it a great choice for outdoor dining, entertaining, or simply relaxing in your garden.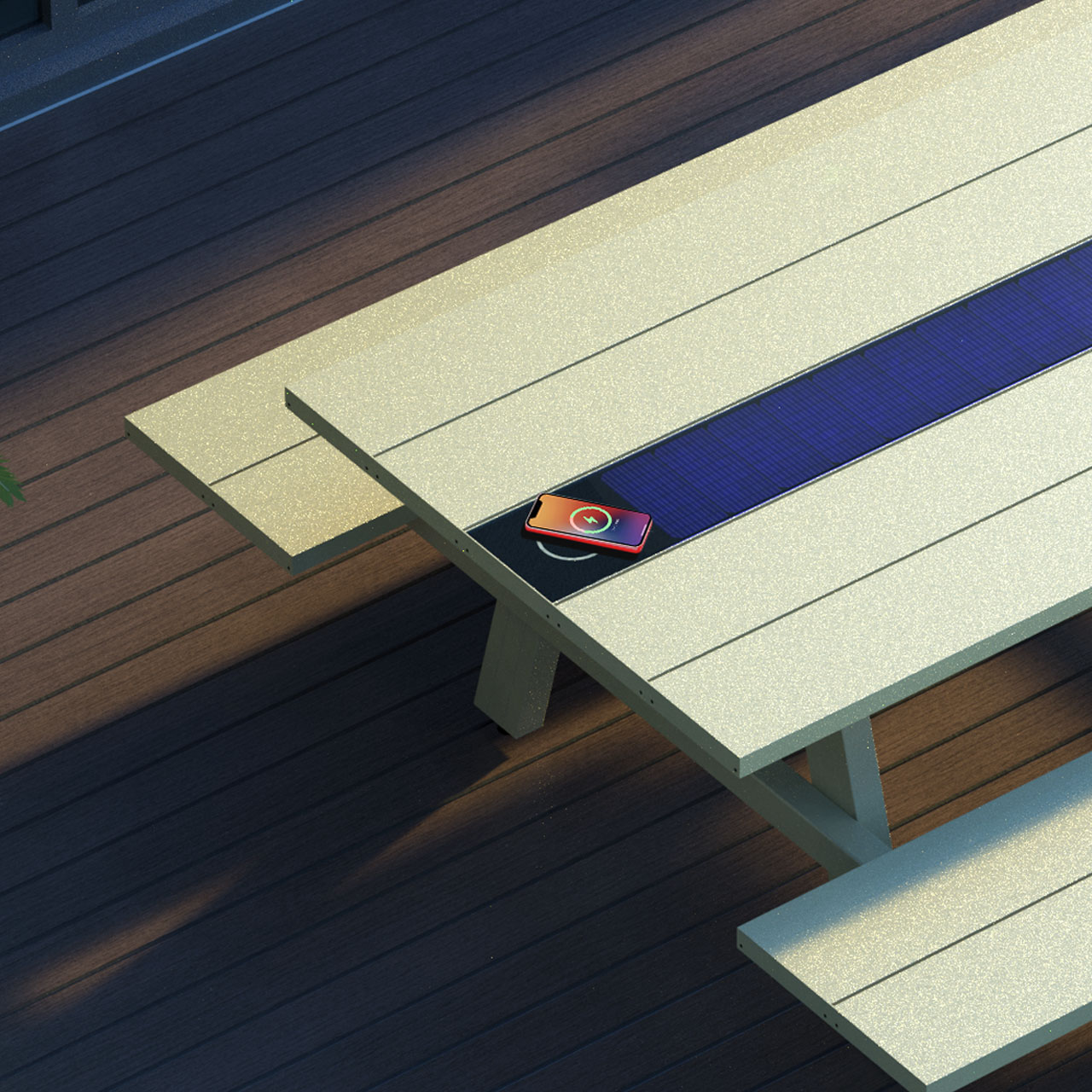 The charger integrated under the photovoltaic panel provides wireless charging.
A wireless charger integrated into a glass panel is a modern and innovative solution that allows you to charge your mobile devices without the need for cables or wires. You can simply place your phone or other compatible device on the surface of the glass and it will start charging automatically. This eliminates the need for messy cords and cables and allows you to charge your devices easily and conveniently.